Zoom the image with mouse
ask an expert
Cloudray 60mm 0.71N.m 1.8A 2 Phase Nema17 Open Loop Stepper Motor
Shipping calculated at checkout. Price does not include tax
Ship from CN
Taxes may apply for imported goods/services and is regulated by the country law. Cloudray Laser Store is not responsible for any tax invoice charged on its products. Shipping rates are estimates and may depend on different policies and tax rates applied per country. Please contact local customs for clarity and information.
Tax laws for selling to EU member countries changed on July 1, 2021, orders equal to or less than 150 EUR have VAT applied to them, and orders greater than 150 EUR have import VAT and duties applied.
For European Union, orders equal to or less than 150 EUR at checkout, as merchant, we will collect VAT on orders, and our customers don't pay taxes upon delivery. If orders over than 150 EUR, as merchant, we do not charge you any VAT, you local Customs will charge you import VAT and duties when parcel arrive in your country.
The UK VAT laws that came into force on January 1, 2021 result in new VAT requirements for sales equal to or less than 135 GBP.
For United Kingdom, If the sale of goods is equal to or less than 135 GBP, In this case, VAT is collected at the point of sale and remitted by the merchant. If the sale of goods is over 135 GBP, In this case, VAT and duties are remitted by the importer.
Free Shipping from US / DE / EU Warehouse
The price includes VAT tax. Tax does not need to be paid separately.
See conditions and procedure in our return FAQs
International shipment of items may be subject to customs processing and additional charges.
Software Download
Software Download
Ruida Controller
---
BJJCZ Controller
---
Trocen Controller
---
Laser Machine
customers are viewing this product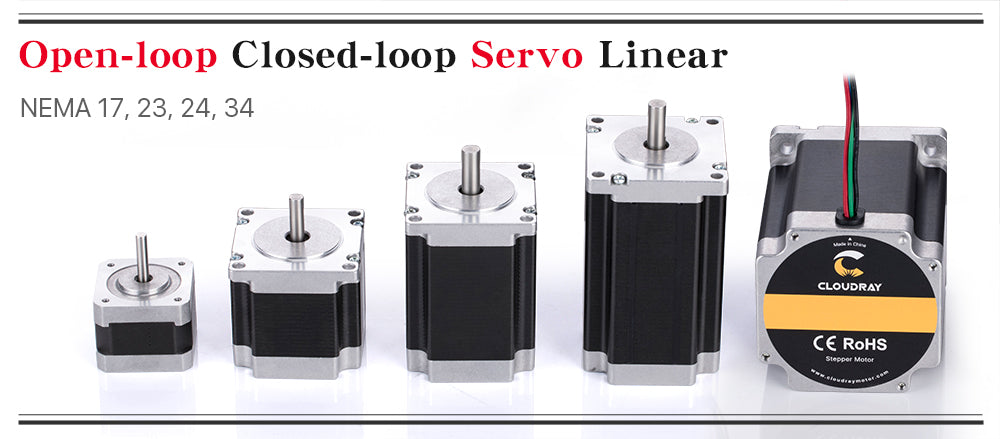 Cloudray Stepper Motor Series has set the standard for quality, reliability, and durability in stepping motors. The precision of our Torque Power motors is matched only by the dependability of their performance. All Torque Power motors are bi-directional and totally enclosed with permanently lubricated ball bearings for long-lasting, smooth operation.
Cloudray stepper motor series are widely used in medical instruments, robotics, 3D printers, extruders, laser cutters, engraving machine, textile equipment, packaging machinery, CNC machines, etc.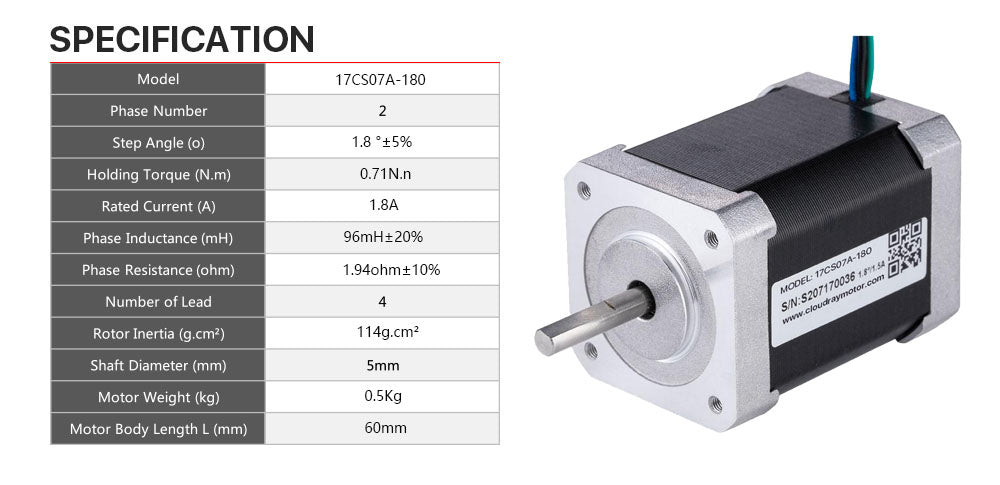 High Torque, High Precision and Long life is Cloudray's core advantages
Low vibration,Low heating, No loss of step
Fast Response,Better Acceleration Performance
Thanks to a robust design they can be selected for the harshest environments. Precise, open-loop, speed and position control can be achieved with the application of full step, half step, or microstepping electronics.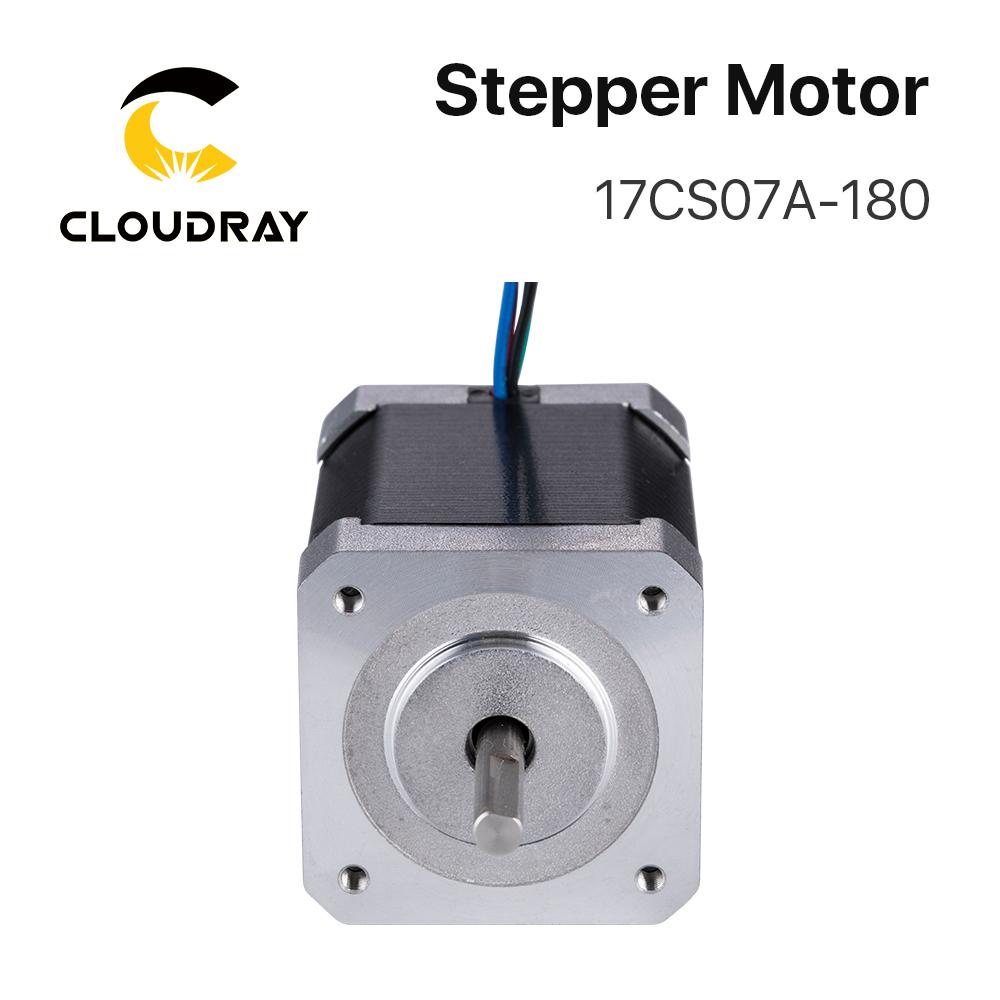 Higher Resolution,Avoidance of Resonance Regions
Stepping angle is adjustable( rang in 18°±5%), 0.9 °stepper motor's stepping angle is smaller, fineness is higher and positioning is more accurate.Avoiding vibration,runs more smoothly and gets lower noise.

Sturdy structure, extremely long life
High quality materials including bearings and shaft made in Japan
Robust assembly, high speed range, and exceptional performance in even the harshest environments make Cloudray Stepper Motors the perfect solution for demanding positioning applications.
Short length and light weight allow them to be used in highly integrated systems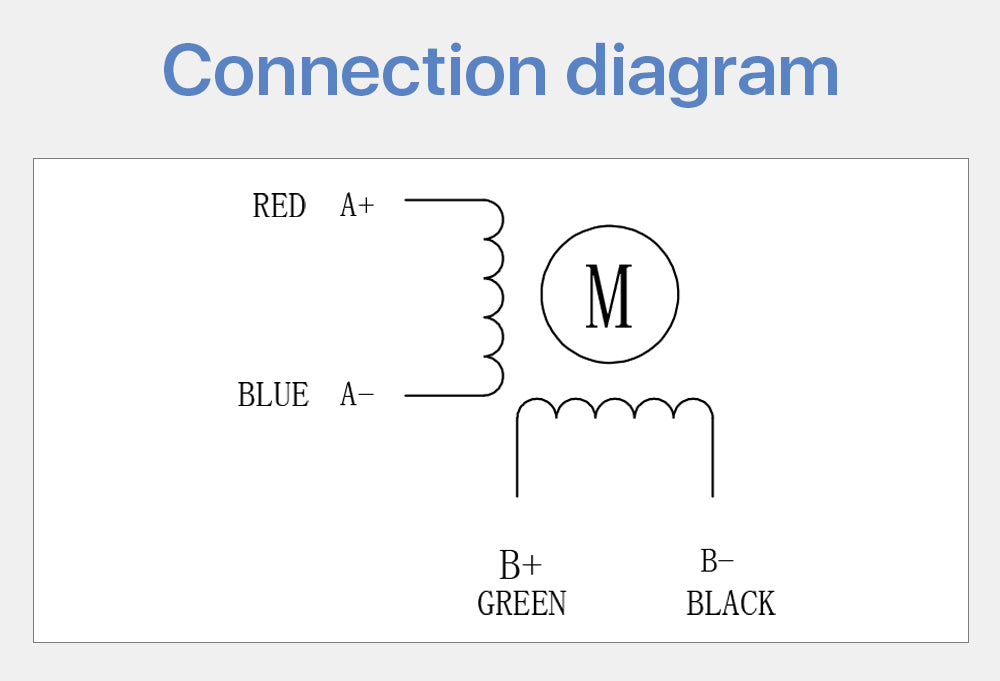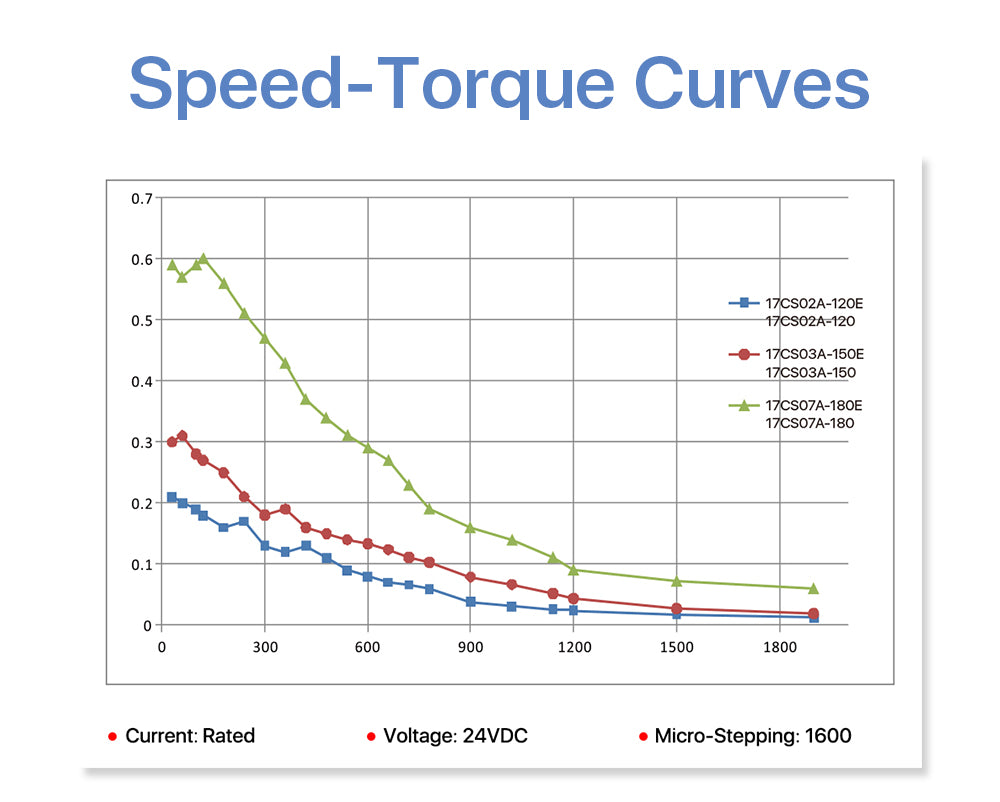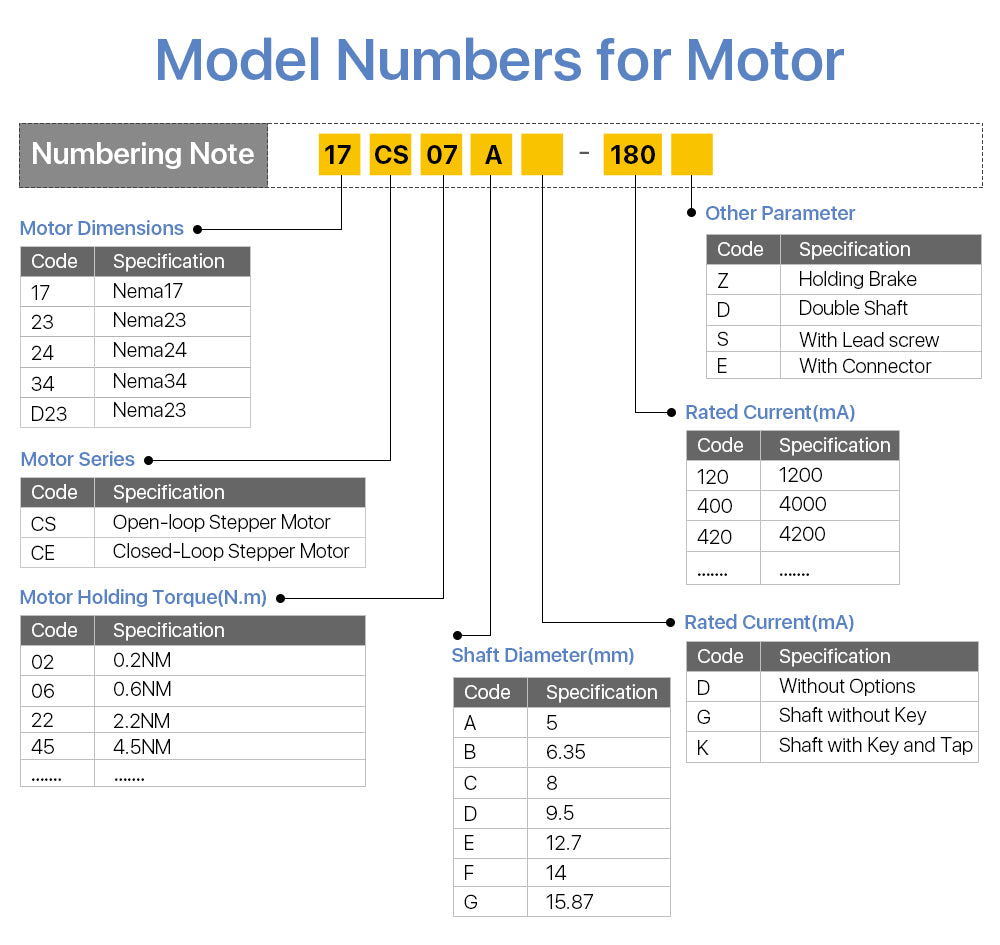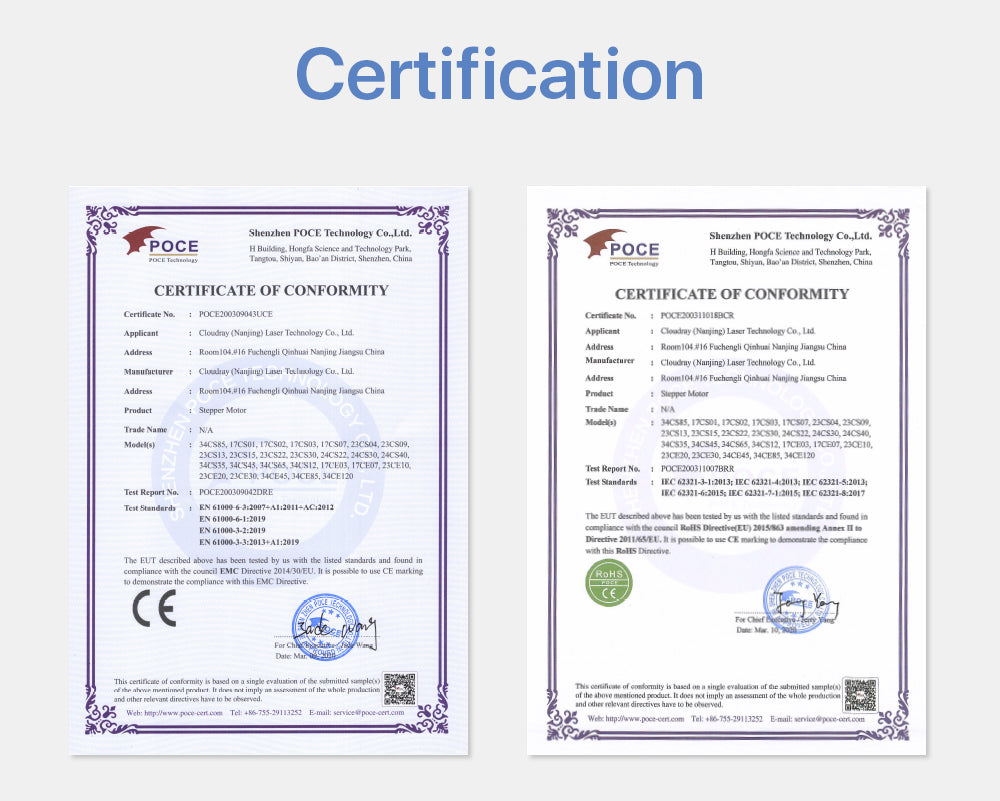 Cloudray stepper motor factory video
Stepper motor application
Cloudray stepper motor and Stepping Motor Driver are widely used in engraving machine, cutting plotter, textile machine, 3D printer, medical devices,stage lighting equipment, robot, CNC machine, music fountain and other industrial automatic equipment.